About The Farm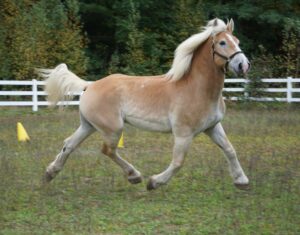 You dreamed of horses as a child…

Now the perfect place to realize those dreams is within easy reach… at Just-In-Time Farm.

Just-In-Time Farm is located on 23 acres of horse heaven in Londonderry, NH. Greeting visitors are two of the farm's favorite horses, Cody and Rianna, turned out in the expanse of starch-white fencing bordered by tall majestic pines. A bit beyond the house, you will find the barn and huge indoor arena. Upon entering, stalls filled with pampered equines greet you. The horses' soft eyes peer out ready to give a warm welcome. Gino confides that much thought and planning went not only into the design and placement of the large stalls but also the airy design of the indoor arena that is complete with impeccably groomed footing. No attention to detail has been spared and the comfort of the horses is paramount.

Gino believes in treating his horses well and knows they will respond with the best they can give. Just-In-Time Farm's future goals include an expansion of the already established stallion management program and the AI facility.Come visit Just-In-Time Farm at www.justintimefarm.com or call (603) 674-2040 so you can fulfill your dreams and even share them with your family.

About Gino (Owner & Lead Instructor)
Gino is well qualified to coach and train hunt seat, western, and dressage. He attended the Fulmer School in England, headed by Robert Hall, former director of the Spanish Riding School and head of the British Olympic Equestrian Team for 15 years. Under Gino's professional tutelage, riders and drivers develop into confident equestrians. They learn to bring out the best in their horse as well as themselves. Gino trains both the rider and the horse, reminding people that every horse is different and will require a different approach.

Participating in breed shows as well as the open shows, Gino likes show horses, and in particular, enjoys the park horses both under saddle and in harness.
Gino works with riders and drivers of all ages and abilities. The end package results in a bright attitude for all and is very consistent with his motto, Making Memories One Hoof Print at a Time.